Harp Lessons
Now enrolling new harp students for fall 2019!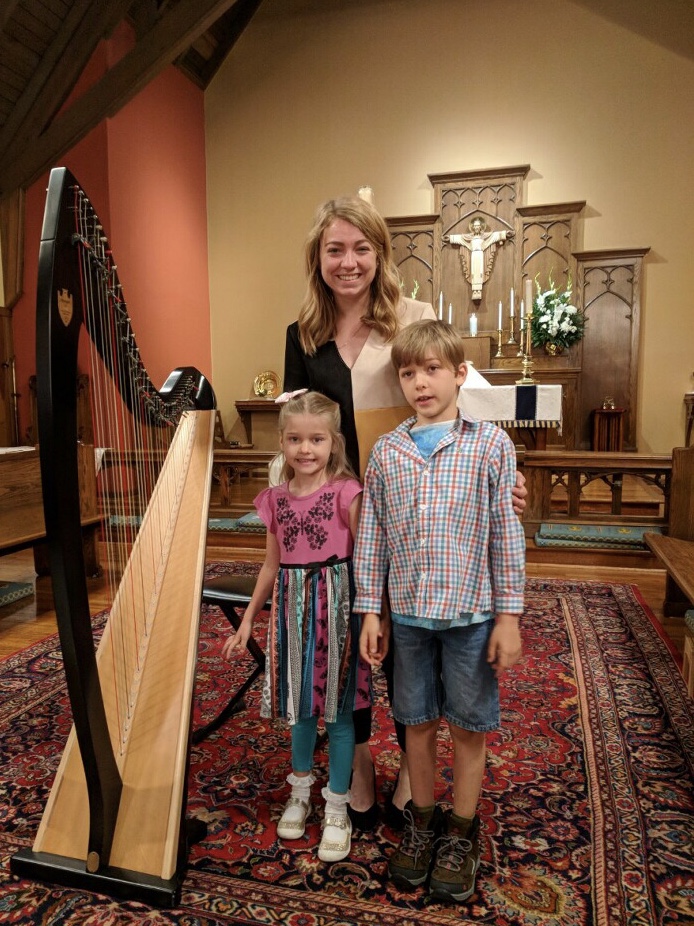 Stephanie's Teaching Credentials
Master of music degree from Manhattan School of Music in classical harp and a bachelor of music degree from University of Illinois Urbana-Champaign in harp performance

Co-founder and co-director of the Houston Youth Harp Ensemble, a Saturday morning program that helps harp students in Houston further their musical growth and build a supportive harp community

Harp faculty at Blue Lake Fine Arts Camp where she teaches highly talented high school aged harpists during the summer and Stephen F. Austin Strings Camp, a one–week orchestra intensive for middle and high school students

Music residencies at Travis Elementary School in the Heights (2017–2018) and Monarch Institute (2016–2017) where she developed a music-oriented curriculum and helped students create a musical production

Da Camera of Houston Young Artist Fellow from 2016–2018, which facilitated teaching engagements in schools all across Houston

Music internship at the International Preschool in New York City from 2012–2013, where she taught weekly classes in rhythm, movement, and music to students ages 2–6.
Harp teacher Stephanie Gustafson has over a decade of teaching experience in diverse settings, with students of all ages, backgrounds, and goals.
Stephanie has two teaching studios in Houston, located in the Heights and Woodlands/Spring. Students can receive regular lessons of 30, 45, or 60 minutes, with most students opting for weekly or twice weekly lessons. Stephanie's students are given the opportunity to perform in two studio recitals each year, which allows students to perform in solo and harp ensemble settings. Other performance opportunities are made available to interested students throughout the year, including competitions, harp ensemble, and community engagement. Lessons can include repertoire of all genres, customized based on the student's goals and interests. In addition to classical pieces, students may learn pop music, jazz, religious repertoire, holiday favorites, and movie music. Stephanie works to help her students learn the music that inspires them most, and all are encouraged to arrange music they love or compose songs for the harp.
"My skill level, musicianship, and artistry have all improved so much thanks to her constant motivations. Stephanie holds her students to high standards and provides everything needed to reach those expectations, and supports you along the way."